Hey friend!
I created Promote Yourself Professionally because women's anxiety about self-promotion is REAL. And it makes sense, given how we've been socialized and the penalty women face for behaving outside of the "play the support role" gender norm. (Yeah...that still exists.)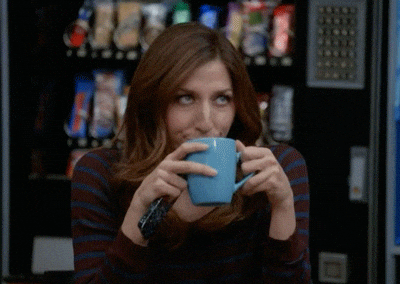 And yet our LACK of visibility is getting in our way of having the careers we want. I want to change that because the more visibility we have, the faster visibility opportunities come our way. It's full circle!
Think about it: If no one knows about you, how can they leverage your skills, talent, and zone of competence? Or promote you? Buy from you? Or pay you well?
According to a survey studying the Self-Promotion Gap,
"A majority of women (83%) have been inspired by hearing women talk about their successes and accomplishments, but 7 in 10 (69%) women would rather minimize their successes than tell people about them."
Women have been socialized to champion others and not themselves. When women DO share their accomplishments (or accept a compliment), it's seen as negative and "bragging."
If you identify with being:
😝 the behind the scenes cheerleader
😝 the one waiting to be recognized for your effort
😝 the one who undersells herself and uses self-deprecating humor when she gets a compliment
😝 unmotivated and resentful because your career and income has been stagnant while others advance around you
😝 unsure of what to say when you DO have an audience
😝 nervous to negotiate because you can't clearly articulate your value
- this course is for you.
"The more we make things, the more new norms we create. This is how we help shift the context and change the game."
ABOUT THE COURSE:
Promote Yourself Professionally is my walk-through online course that will teach you the art of self-promotion at work.
What you get:
✔️ 5 training modules on how to:
face your imposter syndrome & the ways to work with your inner critic (because she'll always be there)
figure out what you want to say, why and how you want to say it, and to who (aka your WHY for self-promotion)
create amplifying content (this is your way to build credibility and allow people to get to know what you're about)
develop a consistent visibility habit
create your career marketing plan
show up more powerful in your life and career
keep it all going and create accountability for yourself when you're not feeling your best
✔️ 3 months of weekly Q&A calls on Wednesdays 12pm EST (that's 12 sessions!)
And... all of these BONUSES 👇
✔️ A built-for-you Asana template with ideas for visibility and a place you can keep track of opportunities you come up with. Think of this as your self-marketing plan.
✔️ Copy-encouraged templates to get you started with writing amplifying content like articles, posts, social media captions, your professional bio, your own newsletter, and more.
✔️ Tips on how to pitch yourself to present at events, groups, and podcasts.
✔️ Access to my micro-course - Your Profitable LinkedIn - to show you how to craft a LinkedIn profile you'll feel proud of; one that will get the attention you're looking for.
✔️ PAY IN FULL BONUS ONLY: Self-promotion strategy call with Lindsey. You get me for a whole hour to talk about your career marketing roadmap!
Imagine no longer getting that voice-stealing lump in your throat when you go to share a win, ask for a raise, and find yourself in the spotlight. Check out the FAQs. 👉👉
That feeling awaits!!
Cheering you on,
Lindsey Lathrop
CEO & Coach, Lindsey Lathrop Coaching
Still not sure if Promote Yourself Professionally is for you? Book a time to talk. 👇